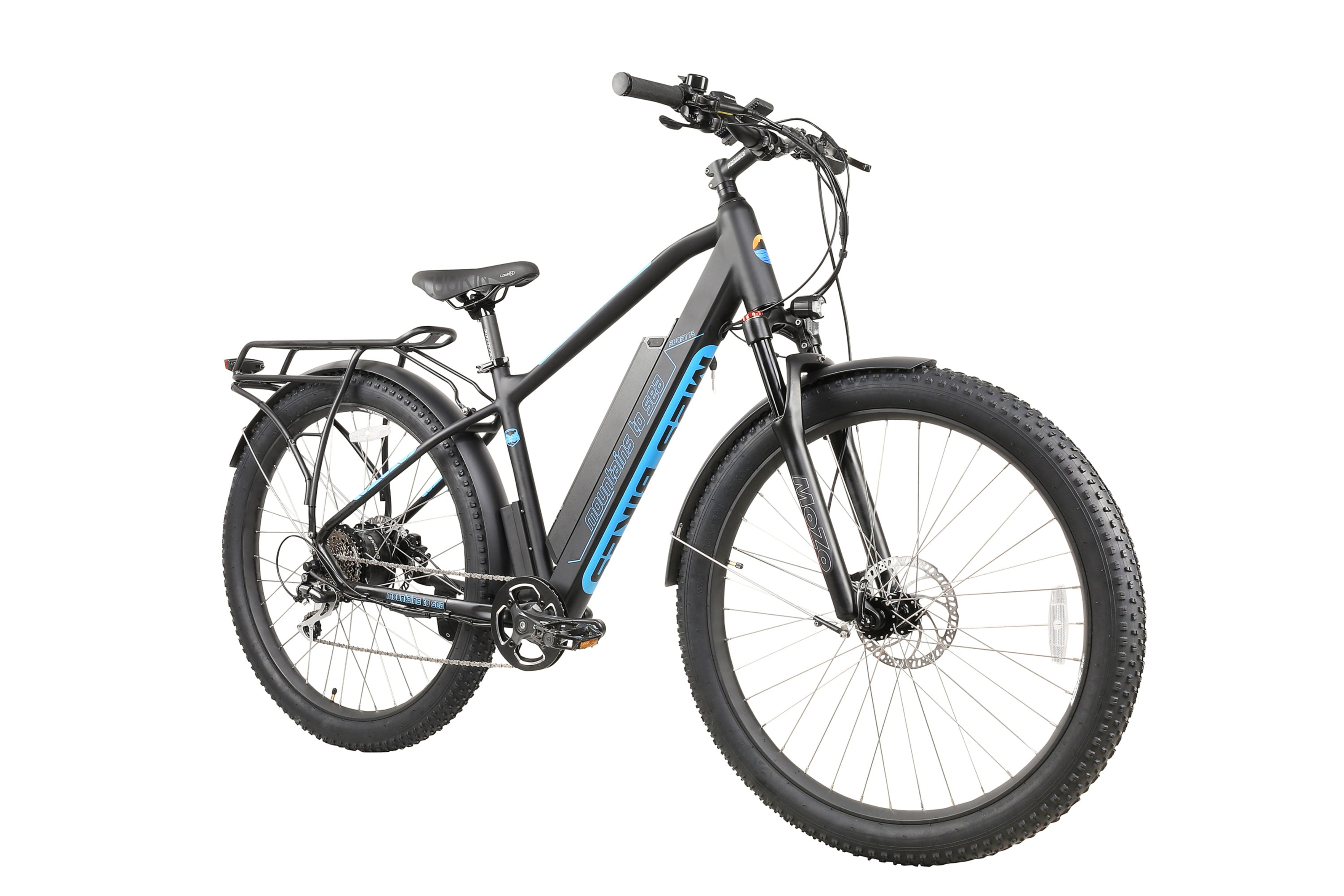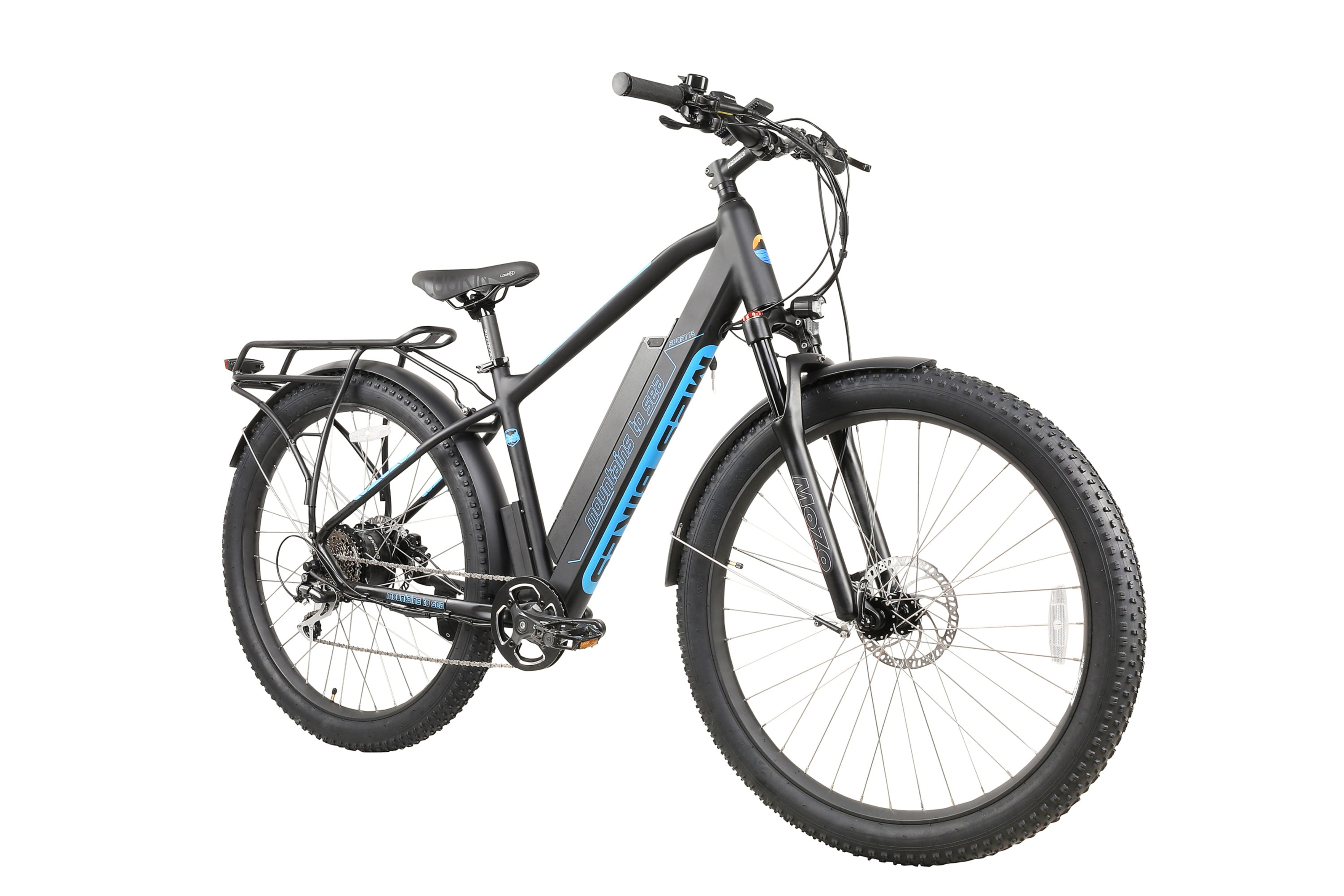 TrailSport HT
The Trail Sport HT is the perfect choice for tackling your commute, adding extra miles to your ride, and efficient riding on flat to rolling terrain. This model uses 3" tires for excellent on pavement or light off-road use. 
From urban city riding to long gravel road exploration, the Sport R750 HT provides the perfect mixture of power and efficiency. 
TrailSport HT
This budget-friendly yet rugged aluminum alloy frame offers a sleek design with increased performance, strength, and aesthetics for an unbeatable riding experience on any terrain! Plus it's equipped with a 48v 12.8 amp hour battery pack that gives you up to 35 miles in pedal assist mode or about 12 miles throttle only - but if you're looking for even more power choose from one of the larger 16ah 19.2 ah or 21ah batteries! Go ahead...take your ride off road today with this all-terrain beast!
TrailSport HT Key Features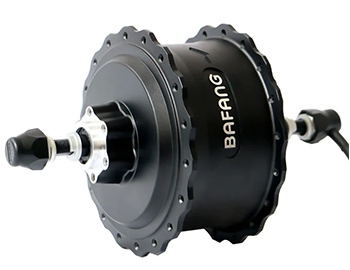 Powerful & Fast 750 Watt Motor
Our TrailSport HT includes the reliable, high performance rear hub motor from Bafang. Delivering 750 watts of nominal power and 80 Nm of torque, this hub motor can provide fast top speeds, while still providing low end torque to take off quickly and climb moderate hills. The planetary gears matched with our sine wave controller result in high efficiency for longer ride times.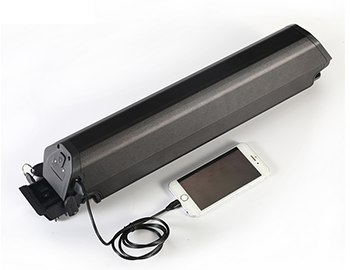 Long Range High Power Lithium Ion Battery
We utilize the latest in battery technology to create long-lasting batteries with superior range. Our battery packs are comprised of 18650 lithium ion cells in series paired with a battery management system to help protect the battery and provide great range for the years of riding ahead. The Reention Dorado battery case features a keyed lock for extra security and is fully removable for charging and storage off the bike. The battery design features an integrated battery level gauge, as well as a low-power USB port.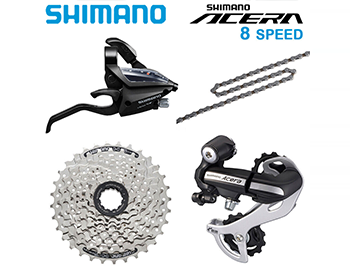 Shimano Acera 8-Speed Gears
The Shimano Acera RD-410 SGS rear derailleur combines style with great value and performance. The drivetrain features include advanced Shimano technologies like Advanced Light Action design and low-friction link pivot bushings for crisp, smooth and reliable shifting. The RapidFire shifters allow for smooth, easy gear changes and the low-friction link pivot bushings provide better shifting response. Also includes oversized 13-tooth pulleys, with aluminum and steel construction for lightweight strength. The SGS long cage design works well with the 11-34 mega range cassette for excellent gear range allowing for faster speeds on flat terrain and better climbing ability on hills.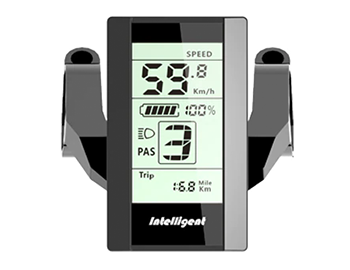 Stay Informed During Your Ride With The Digital Display
The TrailSport HT features a digital display from APT Technologies that provides easy customization to allow for up to 9 levels of pedal assist, a trip odometer, easy to read speedometer, battery gauge, and many other features. This display can be upgraded for an additional charge to our full color display by speaking with a sales representative.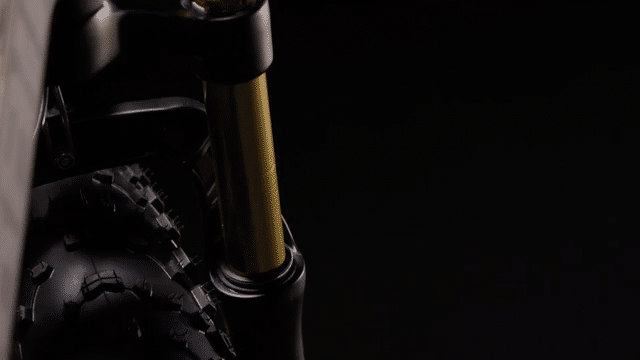 Soft Ride With Suspension Fork
The Mozo hydraulic dampened suspension provides 100 mm of suspension travel to help soften the ride and provide better performance off road. The fork features a lockout lever to allow quick adjustments during a ride to stiffen or soften your fork to dial in the performance for your weight and riding style.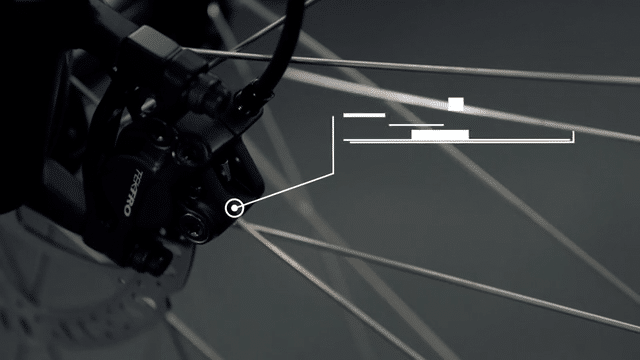 Tektro Disc Brakes
The Tektro E-Comp mechanical brakes provide rapid stopping power thanks to the 180mm rotors paired with mechanically activated, cable-pull calipers. These easily adjustable brakes are chosen for their reliability and performance. While they rarely need servicing, when they do they can be easily serviced by most bike shops to replace the pads and cables as needed.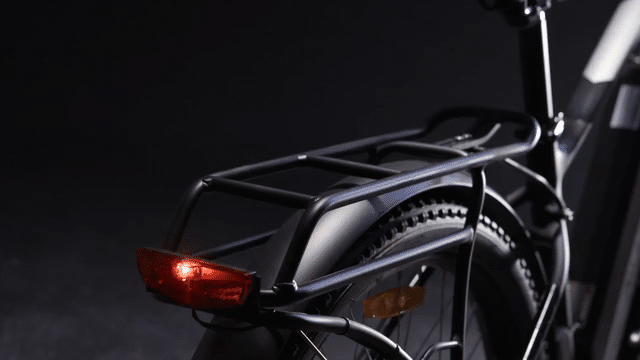 Optional Rear Rack
Upgrade to the optional rear rack and fenders to carry more gear and get better all-weather protection on your rides.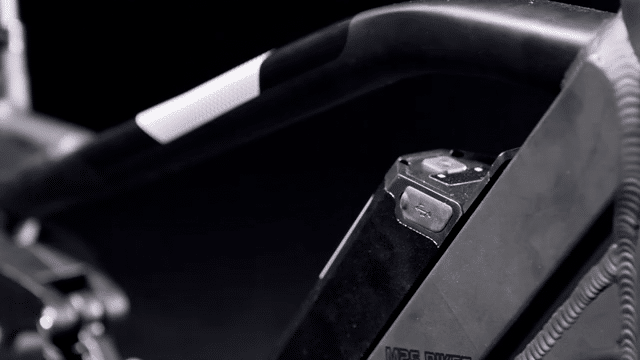 Long Range Battery Options Available
The rugged aluminum alloy frame uses a partially integrated 48v, 12.8 amp hour battery pack (Included) capable of delivering over 35 miles on a single charge using pedal assist or around 12 miles on throttle-only mode in the most economical version. For those looking for longer range, opt for the 16ah, 19.2ah, or 21ah batteries for increased run time.